Sponsor Now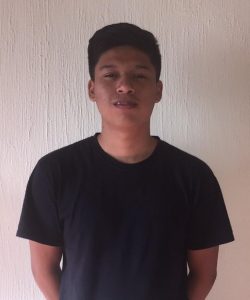 11/27/2001
9.6
Conalep
$400.00
Mauricio, He would like to be an aviation mechanic. Mauricio likes to go to school and his favorite subject at school is data base and his least favorite is English. He has skills in computer. He gets along well with his family and friends, his personality is be calm. He has to work to pay her education, his favorite sport is soccer, he chose the career of an aviation mechanic because his father was a mechanic and he would like to be a mechanic in aviation, in his spare time he likes play videogame and be in the computer.
Her dad´s name was Enrique but he die.
Her mom's name is Martha. She has a high school education. She works as a domestic works.
Home: Mauricio shares his home only with her mother and one brother. Their home has a kitchen, one living room, and two bedrooms with two full beds.