Sponsor Now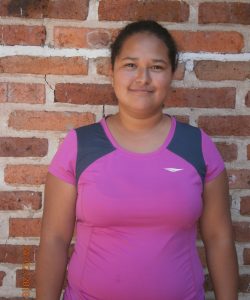 12/17/1996
83.83
Intituto Tecnologico Superior de Chapala
$1200.00
Angelica likes to cook and sports. Her favorite subject at school is Microbiology; she likes to go to school and she has a few friends. Her friends helps whit her schoolwork. Her temperament is very quiet. Angelica helps her mom with cleaning her home. She likes to play volleyball and she would like to become in a recognized "Chef".
Her dad's name is Jesus but he doesn't live with them.
Her mom's name is Guillermina; has a regular health. She has a junior school education. She works cleaning others people's houses.
Angelica shares her home with her mom and two siblings; Luis Fernando and Rita. Their home has living room, bath, kitchen and one bedroom with two full beds.