Sponsor Now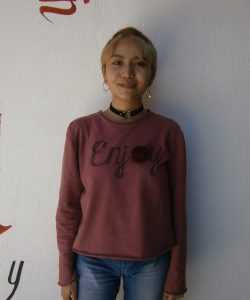 02/08/2003
96.7
Preparatoria Regional de Chapala
$400.00
"Evelyn" likes to design and create. Her favorite subject at school is mathematics; her least favorite subject is Spanish. Her sister helps her with her homework. She likes to go to school. She has few friends and her temperament is strong and cheerful. Her favorite sport is basketball and she likes to run too. When she grows up, she would like to be an "Architect".
Her father Alfonso has a High School education. His health is good.
Her mother Blanca has a High School education; her health is good. She works in a library.
Evelyn shares her home with her parents and two sisters. Their home consists in one living room, a bath, one bedroom with three full beds and one single bed; and one kitchen. Her family pays for rent home $125 USD per month.