Sponsor Now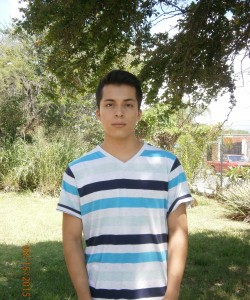 07/28/1997
88.65
Centro Universitario de Ciencias Económico-Administrativas (Cucea)
$1200.00
Juan Francisco wants to keep studying be serious in that area but he wants to enjoy the time too. His favorite subjet at school is Math. His dad is his hero. He likes to enjoy school. He has a lot of friends and has excellent actituf to others. He likes to help in his house being gentle to his family.
His dad Juan Carlos born 12/10/70 and got High School diploma. He has good health and works as gerdener.
His mom Yesenia born 09/11/70 and she works as housewife.
They have a own house with four bedrooms, two restrooms, and four beds. Juan Francisco shares his home with two sisters Andrea and Nancy.