Sponsor Now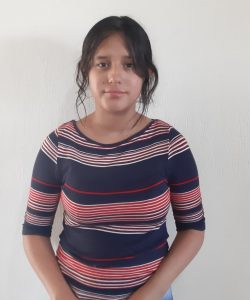 Maria Fernanda is a quiet girl with few friends. She gets along well with everyone. She enjoys dancing and playing soccer. In school, her favorite sobject is math; her least favorite is Spanish. She helps out at home by looking after her younger siblings. When she grows up, she would like to be a teacher.
Her mother, Martha, works as a street vendor to keep up with the raising of her small children. Her mother helps her sometimes but most of the burden is on
Maria Fernanda shares her home with her mother and four siblings. Their home has two rooms, a bath and one bedroom.