Sponsor Now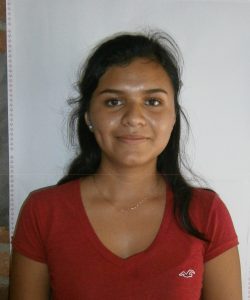 04/11/2002
97.1
Universidad UNE
$1200.00
Elena would like to become an educator and likes school. She is a good student who gets along with everyone and has many friends in school. Her favorite subject at school is technology and tourism, and her least favorite is mathematics. At home, Elena helps her parents with housework, and when she needs assistance with her homework, she turns to her mother. Her favorite sport is volleyball.
Her father Roberto has heart problem and works as a merchant. He has a grade-school education.
Her mother Elizabeth is in excellent health and has a high school education. She works as a maintenance worker in local spa.
Home: Her family rents their home in San Juan Cosalá. It has 3 bedrooms and a bathroom.