Sponsor Now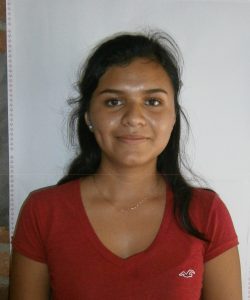 04/11/2002
97.1
Universidad UNE
$1200.00
Elena is a funny, loving, and straightforward person. she is studying hard to be a nurse. She is studying at a private University in Guadalajara, she is in her 2nd semester. She is a good student who gets well along with everyone and has many friends at school. Her favorite sport is volleyball, she likes to read, play the cello and learn new things. She lives with her grandfather and her aunt. Also, she works on weekends, so she can be able to defray her school expenses. She is a responsible and honest young lady, who wants to do things successfully.
Her father Roberto has a heart problem and works as a merchant. He has a grade-school education.
Her mother Elizabeth is in excellent health and has high school education. She works as a maintenance worker in the local spa.
She lives with her grandfather and her aunt