Sponsor Now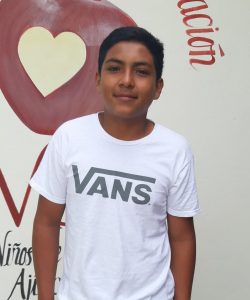 03/13/2005
7.8
CETAC #1-Preparatoria
$400.00
Emmanuel is a good boy, he is serious and quiet, her mother says that he is very independent, he works with his family, also he likes to play soccer. His favorite subject at school is mathematics and his least favorite is history; he likes to go to school. He has a lot of friends. He would like to become an Architect.
His father, Efrain has a high school education and he Works as a bricklayer.
His mother, Claudia has an elementary school education and she Works as a housewife.
Emmanuel shares his home with his mother, father and three brothers. Their home has a room, one bath and one bedroom with one full bed and two twin.