Sponsor Now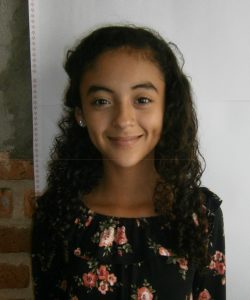 05/05/2005
67
Preparatoria Regional de Chapala
$200.00
Karinita likes to play the drum. Her favorite subject at school is Math and least favorite is Civic Education. Her mother helps with her homework. She has many friends and she is very friendly and sociable. She likes to race with her friends. She would like to be a teacher when she grows up.
Her mother´s name is Ana Karina. She has a junior high school education. Her health is good and she works as a promoter in Soriana supermarket. She earns $214 dollars per month.
Home: Karinita shares her home with her mother, grandparents and two cousins. Their home has three rooms, one bath and two bedrooms with three full beds and one twin.