Sponsor Now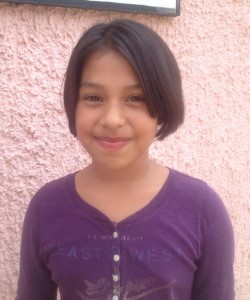 01/06/2004
86.1
Esc. Secundaria "Técnica 83"
$200.00
Marilú likes to play soccer. Her favorites subjects at school are math, P.E., and computer studies. Her least favorite is natural sciences. She has many friends. Her favorite sport is soccer and also she loves to play video games. When she grows up, she would like work as a Cheff in the future.
She has a special need. She lost her concentration for moments but still doing good at school..
Her father, Armando, is a driver Teosa. His health is good. He has an elementary school education.
Her mother, Maria Guadalupe, is housewife. Her health is good. She has a junior high school education.
Marilú shares her home with her parents and one sister. Their home has two rooms, a bath and two bedrooms with one full and one twin bed.