Sponsor Now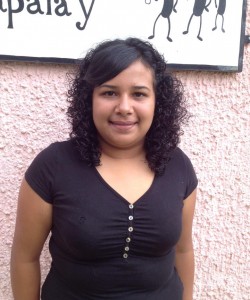 03/05/1996
96.67
Intituto Tecnologico Superior de Chapala
$1200.00
Ale likes to coexist with her family. Her favorite subject at school is math and her least favorite subject is programming. She has many friends. Her temperament is quiet. She helps her mother with cleaning her home. Her favorite sport is volleyball, and she would like to be a teacher.
She is studying Business Management Engineering.
Her mother, Paula Galaviz. Her health is good, and she is domestic worker.
Ale shares her home with her mother, sister and niece. Their home has three rooms, a bath and two bedrooms with three beds.