Sponsor Now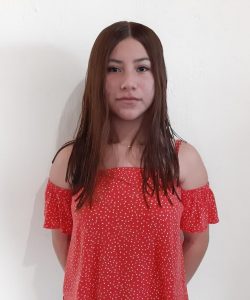 04/22/2004
87.6
Preparatoria Regional de Chapala
$400.00
"Fernanda" likes to study, reading, listen to music, and playing the flute. Her favorite subject at school is natural science and her least favorite subject is math. She is a sotiable person, she has many friends, she likes to go out with them. Her favorite sport is basketball.
When she grows up, she would like to be a Designer.
Her father, "Fernando". He has a high school education. His health is good; he works as a Management Assistant.
Her mother, "Claudia". She has a high school education. Her health is good; she is a housewife.
"Fernanda" shares her home with her parents and two siblings. Their home has a living room, one bathroom and two bedrooms with one full bed and three single beds.