Sponsor Now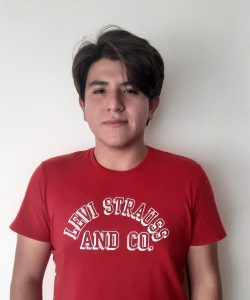 04/11/2002
89.7
CENTRO UNIVERSITARIO DE CIENCIAS SOCIALES Y HUMANIDADES
$1000.00
Juan Pablo is studying to be a lawyer
Juan Pablo has been admitted to UDG, he is in the first semester of 10.
He is a very active and friendly young guy. He likes school, his favorite subject at school is History. He helps his parents with house chores. He likes sports, his favorite sports are volleyball and tennis. He loves music, that is why he takes guitar lessons 3 days a week. Also, he has a strong bond with his family, they like to spend time together and do a lot of activities like play board games, go for a walk, and watch movies. The reason why he wants to be a lawyer is that he wants to help people with their problems, there are a lot of people who do not want to do, and others take advantage of that.
His father Fernando Lomeli has a high school education. His health is good; he works as a administrative assistant.
His mother Claudia Perales has a high school education. Her health is good; she works as a housewife.
"Juan" shares his home with his parents and two siblings. Their home has a living room, one bathroom, and 3 bedrooms with one full bed and three single beds. The house is own.