Sponsor Now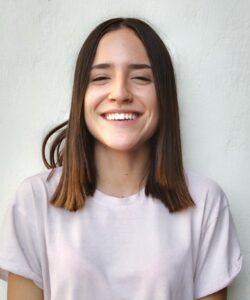 9.5
Centro Universitario UTEG
Karla is a happy person who is always smiling. She has a friendly personality. Also, she is a responsible and honest young lady.
Her favorite subject is Microbiology, she has a GPA of 94 out of 100 and she enjoys going to school.
Karla would like to be a Dentist surgeon because she would like to help others to have a healthy mouth. She said, "Oral health is very important". In her free time she likes to watch movies with her mother and grandmother, but most of her time she is doing homework or reading. One of her favorite activities is doing gymnastic exercises; it helps her relax. Also, she helps her family with the house chores. She is always willing to help others.