Sponsor Now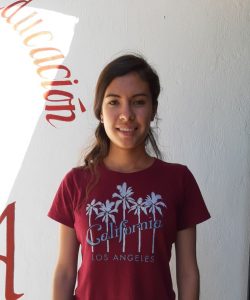 09/03/1998
86.60
Intituto Tecnologico Superior de Chapala
$1200.00
Karina, She would like to be a Chef. Karina is a 20 years old who loves makes desserts, she likes to cook, she is a student gastronomy, she likes to go to the school and learn practices about food, one of subject is finance and she doesn't like it, her favorite sport is soccer, she has few friends, in her family she helps with the household chore, and her brothers helps with the homework, her hobby is makes dessert, listen to music, get out with her friends and draw mandalas.
Her dad´s name is Jose. He has an elementary school education. He works as a gardener.
Her mom's name is Irma. She has a junior school education. She works as a housewife.
Home: Karina shares his home only with his parents, one brother and one sister. Their house is borrowed, has a living room, one kitchen, two bedrooms with one full bed and two single beds.