Sponsor Now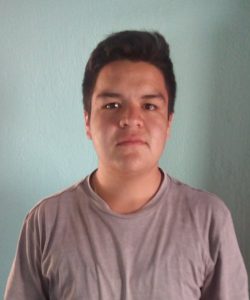 03/10/1998
89.6
Intituto Tecnologico Superior de Chapala
$1200.00
Carlos likes to go to school and his favorite subject at school is circuit analysis; his least favorite is material analysis. He has skills for learn faster, play games and play chess. He has many friends. His classmate helps with his homework when he needs. He helps mother with household chores. He has a serious temperament. His favorite sport is soccer. He would like to be an engineer. His favorite character is batman.
His dad's name is Jose. He has a bachelor´s degree. He works as a teacher.
His mom's name is Maria Eugenia. She has a bachelor´s degree. She works as a teacher.
Carlos shares his home with his parents, one sister and one nephew. Their home has a living room, bath, kitchen and bedroom with three full beds and one single bed.