Sponsor Now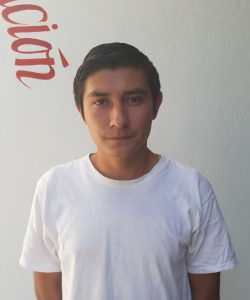 07/28/1998
96.0
Intituto Tecnologico Superior de Chapala
$1200.00
Juan, He would like to be an Engineer Computer System. This 21 year old student besides of being super smart, is a supportive person and a passionate reader. Juan defines himself as a quiet young man, very patient and a good listener; those qualities makes him very special. He's studying Computer systems Engineer because he's interest in technological development and programming.
Her dad´s name is Juan. He has an elementary school education. He works as a bricklayer.
Her mom's name is Maria. She has an elementary school education. She works as a housewife.
Home: Juan shares his home only with his parents, one sister and his brother in low and two nephews. Their home has a kitchen, and two bedrooms with three full beds and two single beds.