Sponsor Now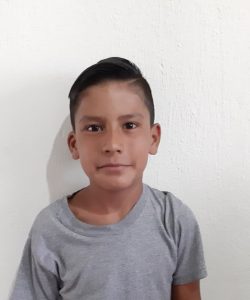 10/17/2011
9.5
Esc. Primaria "Ramón Corona"
$100.00
JOSE WOULD LIKE TO BE A DOCTOR
Jose is a good and cheerful boy, he loves to go to school, and he is very brilliant in mathematics.
Jose would like to be a doctor because he would like to treat people that need help. He loves to play soccer with his cousins. He has few friends but he enjoys spending time with them, they like to go out and run for fun. Also, he helps his family with housework.
His dad´s: name is Jose, his health is good and he works in construction.
His mom's name is Magdalena, her health is good, and she is Housewife
Home: Jose shares his home with her parents and three siblings, 2 younger brothers and one sitter. The house where they live is borrowed, has a kitchen, two bedrooms with one full bed, and two individual beds.