Sponsor Now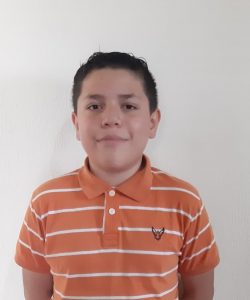 06/30/2008
9.6
Esc. Secundaria "Miguel Hidalgo Y Costilla"
$300.00
Jose is a good boy. He is very intelligent, attentive, and active. He likes going to school and his favorite class is mathematics. He is a good student with excellent grades.
He would like to be a Dentist because he likes to keep his teeth clean and he wants to help other people to take care of their mouths. He likes to draw and plays with his dogs, his favorite sports are soccer and basketball. He takes English classes every Thursday. He has few true friends, but he likes to spend time with them and also with his family.
His dad's name is Jose his health is good, and he works in construction.
His mom's name is Carolina, her health is good, and she is Housewife.
Home: Jose shares his home with his parents and her older sister. The house where they live is own; it has a kitchen, a living room, two bedrooms, with one full bed and two single beds.