Sponsor Now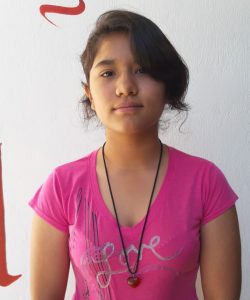 09/03/2005
98
Preparatoria Regional Jocotepec
$400.00
This 14 year old girl could be the next Mexican Nobel Prize in Math or Natural Sciences. Currently, in the 3rd grade of Junior High School, she's very smart and very active. She likes to draw and to cook, and she also loves sports. Among her favorites are football, basketball, and swimming. She practices all three!
Italia wants to be a Criminologist or a forensic Doctor.
Italia's Dad's name is Jose. He has a high school education, and he works as a merchant.
Her Mom's name is Cecilia. She has a high school education. She also works as a merchant. Yet despite having two incomes, its not enough to pay for Italia's school.
This very deserving young lady shares his home with her parents and her three sisters. They rent a house; their home has a kitchen, one living room, and three bedrooms with one full bed and four single beds.