Sponsor Now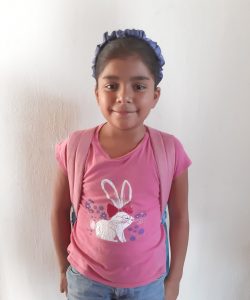 06/10/2010
7.7
Escuela Primaria "Saul Rodiles Piña"
$100.00
"Hairam" likes to draw and paint. She likes to go to preschool and her mom helps her with her homework, and Hairam helps her family to pick up her toys. She has many friends and her temperament is strong. She likes to draw. When she grows up, she would like to become a "Cartoonist".
Her father doesn't live with them and doesn't contribute to their expenses.
Her mother Maria Isabel has a High Education; her health is good. She works cleaning houses.
Hairam shares her home with her mom, grandparents, one aunt and one uncle. Their home has a living room, a bath, three bedrooms with two full beds and three single beds, and one kitchen.