Sponsor Now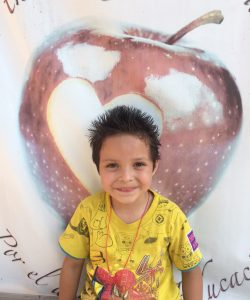 03/30/2012
8.5
Esc. Primaria "Irene Robledo"
$100.00
Yoel likes to play with the ball and drawing.
He likes to go to school and his parents help him with his school work.
He is very friendly; he is very active.
Yoel helps his parents with some house chores.
His favorite sport is basketball and his favorite character is "Goku".
His mom Elizabeth Pérez has a secondary education. Her health is good and she is a house wife.
His dad Juan Luis Gonzalez has an elementary school education; his health is good. He works as a bricklayer.
Yoel shares his home with his parents and two brothers, Juan Luis and Lian Josue.
Their home has one bath, one kitchen and one bedroom with one full bed and one single bed.