Sponsor Now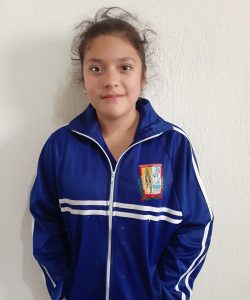 09/29/2007
8.3
Esc. Secundaria Francisco Rodriguez Gomez Foranea 75
$200.00
She likes to go to school. Her favorite subject at school is Spanish and her least favorite is Mathematics. She is good at sports and activities games.
She likes to ride a bike. She is funny, loving, and straightforward. When she grows up, she would like to be a Doctor.
Her father Eligio has an Elementary Education. His health is good and he works as mechanic.
Her mother Rosario has a Secondary Education. Her health is regular, because she is diabetic. She is a housewife.
Home: Vane shares her home with her parents, her brother. Their home has a bathroom, two bedrooms with one full bed and 2 single beds.