Sponsor Now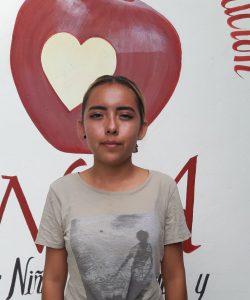 03/16/2002
73
Preparatoria Regional de Chapala
$1200.00
Natalia finished High school, she is going to a fly attendant academy, because she would like to travel to different places. She likes to dance and do sports. She helps her mother with the house chores, and she takes care of her sister.
Her father, Raul has junior high school education. He has good health.
Her mother, Susana has a junior high school education, her health is good, she works in a Gas station.
She shares her home with her parents and one sister. The house has two rooms, one bath and one bedroom with two beds.