Sponsor Now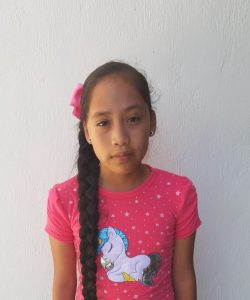 Gladis is a shy and quiet girl. She would like to be a teacher because she would like to teach with kindness and patience. She loves going to school and her favorite subjects are Mathematics and Spanish for daily use. She likes t Drawing and playing volleyball. She would like to be more sociable.
Her dad´s name is Juan He doesn´t live with her.
Her mom's name is Martha. She has a junior school education. Her mother works as a handmaid to provide Gladis a full and dignified life.
Home: This tiny family lives in a rented house. Their home has a kitchen, and one bedroom with one full bed.