Sponsor Now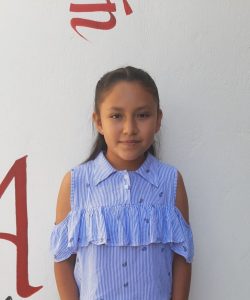 12/20/2008
9.6
Esc. Secundaria "Ricardo Flores Magón"
$200.00
Aurora, She would like to be an Architect. This young 12-year-old girl besides being such a good student loves going to school and really enjoys Spanish class. Reading, dancing and play volleyball are some of her favorite activities. She says that she wants to be an architect when she's grown up.
Her dad´s name is Jose. He doesn´t live with them.
Her mom's name is Fanny. She has a high school education. She works as a secretary.
Home: Aurora shares her home only with her mother, her stepfather, one brother and one sister in law. Their home has a kitchen, one living room and three bedrooms with three full beds.