Sponsor Now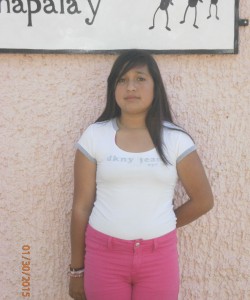 10/30/2002
10
Preparatoria Regional de Chapala
$400.00
Rosario likes to play tag and watch cartoons. She gets along well with her brothers and helps her mother to clean her room. She would like to become a lawyer one day.
Her father, Gilberto, is living in the United States.
Her mother, Martha, works as a housekeeper. Her health is good. She completed the first year of secondary school.
Rosario shares her home with her mother and two siblings. Their home has two bedrooms with one full bed and three twin beds and one bathroom in the.