Sponsor Now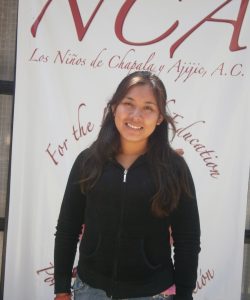 11/14/2000
9.7
Centro Universitario de Tonala
$1200.00
Sammy likes to listening to music, reading books and exercising. Her favorite subject at school is english and her least favorite is chemistry. She likes to go to school and she has many friends. Her temperament is happy and cheerful. Her favorite sport is soccer and her favorite character is "Johny Deep". She would like to become in a Lawyer.
Her father doesn't live with them.
Her mother Ana has a junior high school education. Her health is good. She works cleaning houses.
Sammy shares her home with her mom and her sisters. Their home has one bath, a kitchen, three bedrooms with three full beds and one single bed.