Sponsor Now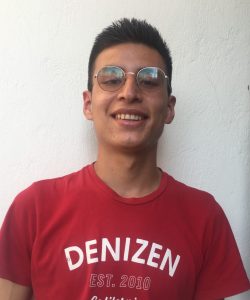 07/29/2000
89.38
UNIVERSIDAD DE GUADALAJARA
$1200.00
JESUS WOULD LIKE TO BE A TOPOGRAPHIC ENGINEER.
Jesus is a sincere and responsible guy, he is reserved, and he prefers to observe his surroundings instead of talk. He loves to learn new things. He likes going to school. He has a GPA of 87out of 100. He would like to be a topographic engineer because he thinks it is an interesting job, he likes the idea of traveling to different places.
He likes sports his favorite sport is basketball, he likes listens to music and cook. He has few friends; he usually goes to the park with them. He sometimes feels lonely because his parents are divorced, sadly he does not receive their support, for this reason, he has to work a lot to be able to accomplish his studies, he works as a waiter in a restaurant three days a week and sometimes he works as an assistant for the local court. He has myopia and astigmatism that is why he has to wear glasses.
He would like to be a successful person through hard work and good efforts.
His dad´s name: is Jesus, his health is regular, he works as a blacksmith, but he doesn't support his son.
His mom's name: is Marta, her health is regular and she works as a cooker in a restaurant, but she doesn't support his son.
Home: Jesus shares his home with his grandparent and one aunt. The house where they live ii belongs to his grandparents; it has a kitchen, a living room, and three bedrooms, two full beds, and two individual beds.