Sponsor Now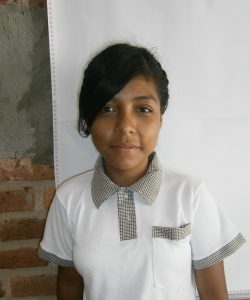 12/24/2005
9.6
"Telebachillerato Cobaej San Nicolas"
$200.00
Xochil as she likes to be called, enjoys playing basketball. Her favorite subject at school is math. Her mother or sister help with her homework. She has many friends. Her favorite sport is basketball. When she grows up, she would like to be a teacher.
Her father doesn't live with them.
Her mother, Alma, has an elementary school education.
Mayra shares her home with her mother, stepfather, three sisters, grandparents and uncle. They home has three rooms, one bath and three bedrooms with four full beds and one twin bed.