Sponsor Now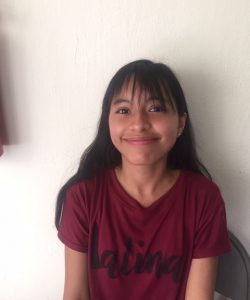 05/02/2003
7.8
Preparatoria Regional de Chapala
$400.00
Lesly is an active girl with many friends. She gets along well with everyone at home and very well at school. She likes to study and takes initiative to do so on her own. She also enjoys playing volleyball. In school, her favorite subject is math and her least favorite is language. She helps out at home by taking care of her younger brother; she likes to read to him and the other kids. She does house work as part of her chores. When she grows up, she'd like to be a teacher.
Her stepfather father, Juan, is 38 years old and has an elementary school education. He works as a waiter.
Her mother, Ana, works as a domestic but doesn't have a job now.
The family owns their own house, which has one room, a bath and three beds.