Sponsor Now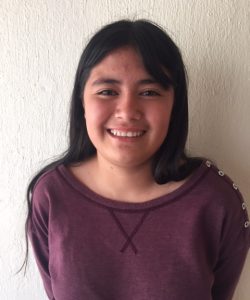 Lesli is a good girl with a lot of friends. She gets along well with everyone at home and in school. She enjoys dancing (folk ballet). Her favorite subject at school is maths and her least favorite is science. When she grows up, she would like to be a teacher.
Her father, Daniel, has a junior high school education. He enjoys good health and works as a clerk in an auto parts store.
Her mother, Cristina, has an elementary school education. She has good health and works as a housewife.
Lesli shares her home with her parents and a sister.