Sponsor Now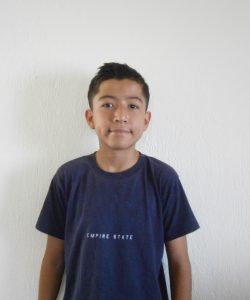 04/17/2005
95
Preparatoria Regional de Chapala
$400.00
Erick, He would like to be a Doctor. Erick is a 13 year old student who likes to practice sports and have such a humanitarian spirit. Even when he says he's shy, he has a lot of friends and have a strong relationship with his family. His favorite subject is Mathematics, and he would like to become a doctor one day just to help people. In his spare time, he likes to play volleyball and to help his siblings with their homework.
Her dad´s name is Andres. He has a junior school education. He works as a bricklayer.
Her mom's name is Rocio. She has a junior school education. She works as a handmaid.
Home: Erick shares his home only with his parents, one brother and one sister. Their home has a kitchen, and two bedrooms with two full beds and one single bed.