Sponsor Now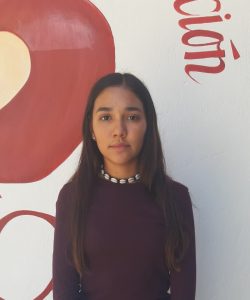 02/18/2003
9.0
Instituto Internacional
$520.00
Naidelin, She would like to be a Nutriologist. Naidelin likes to go to school and her favorite subject at school is Technology and her least favorite is theory of music. She has skills for dance ballet and sports. She has few friends. She gets along well with his friends and with his family little. She has a serious personality. She helps her family by getting good grades. Her favorite sport is athletics. Her favorite hobby is listen to music, dance and go to the gym. She would like to be a Nutriologist.
Her dad´s name is Alberto. He doesn´t live with them.
Her mom's name is Francisca. She has a high school education. She works as an employed.
She lives at La Ola a girls orphanage.