Sponsor Now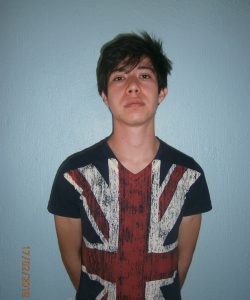 04/22/1997
84.21
Centro Universitario De Ciencias Exactas E Ingenierías (CUCEI)
$1200.00
Jose likes the sports contact. He likes to go to school and his favorite subject at school is Mathematics and his least favorite is Spanish. He has a relations ship with his friends and his family. He has few friends and he is a quiet person. He works to help his parents economically and he helps his sibling with their homework. His favorite sport is athletics. When she grows up he would like to be a "Physical".
His dad's name is Salvador; he has a good health. He has an elementary school education. He works as a painter.
His mom's name is Estela; she has a good health. She is a secretary; she works as an employed in the civil court.
Jose shares his home with his parents and two twin sisters; Mariana and Cassandra. Their home has a living room, bath, kitchen and three bedrooms with two full beds and two single beds.