Sponsor Now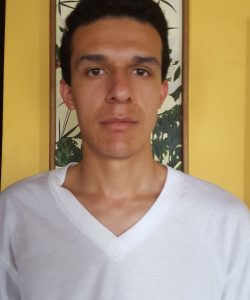 08/24/1998
95.1
Intituto Tecnologico Superior de Chapala
$1200.00
Efra likes to play football and to read. His favorite subject at school is Spanish and his least favorite is Arts. He likes to go to school. He has three brothers and two sisters and he's very independent and quiet. He has a lot of friends, and he helps to his parents to take care of his siblings. He has some vision problems. When he grows up, he wants to be an Engineer.
Computerstystems engineer.
His father Luis has a High School Education. His health is good and he works as merchant.
His mother Luz has a Secondary Education. Her health good and she is a merchant too.
Home: Efra shares his home with his parents and his five siblings. They rent the house and it has a living room, a bathroom, a kitchen and a bedroom with two full beds and a single bed. They just have built another bedroom inside the living room.