Sponsor Now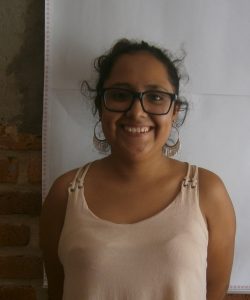 12/06/1998
99
Intituto Tecnologico Superior de Chapala
$1200.00
Alejandra is an excellent student. She likes to read, to listen music, study and cooking. Her favorite subject is art. She has an outgoing personality and has many friends in school. At home, Alejandra helps her brother with his homework and assists her parents with household chores. Her favorite sport is soccer(futbol). The people she admires most are her mom and dad.
She is studying gastronomy at the Tecnologico school.
Her father, Sergio, has a junior high school education. He is in good health and works as a gardener.
Her mother, Virginia, has an elementary school education. She is healthy and is a housewife.
Alejandra shares her home with her mother, father and a brother. Their home has two bedrooms and three beds.