Sponsor Now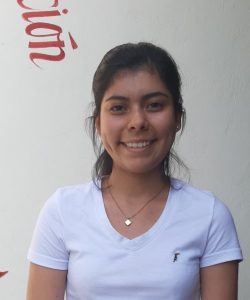 06/18/2000
90
Centro Universitario De Ciencias Exactas E Ingenierías (CUCEI)
$1000.00
Daniela is a very cheerful young lady. She likes going to school. Her favorite class is mathematics. She is a responsible student, who likes to do her homework on time.
She is studying Financial Administration because she would like to be involved in the world economy. She enjoys listening to music. She has many friends and she likes to spend time with them. She helps her family with the house works.
Her dad's name is Fidel; he works as private security guard. His health is good.
Her mom's name is Josefina, her health is good. She is a kindergarten teacher.
Home: Daniela shares her home with her parents and her older sister, and one young brother. They rent the house where they live; it has a kitchen, a living room, three bedrooms with two full beds and two individual beds.