Sponsor Now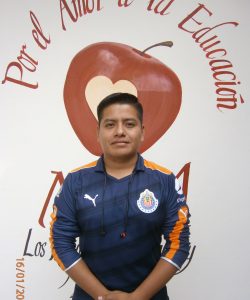 02/03/1995
88.60
Intituto Tecnologico Superior de Chapala
$1200.00
Mauricio likes to play soccer. His favorite subject at school is Mathematics. He likes to go to University; he has few friends. His temperament is very quiet. He helps his mom with the housework. In this moment he lives only with his mother and one brother because his dad lives in Tabasco. His favorite sport is soccer; his favorite character is Ezio Auditore da Firenze is a fictional character. He would like to become in an Industrial Engineer.
His father Mauricio has a Junior High education. His health is good. He is a Military. For now, he lives in Tabasco until his contract ends.
His mother Magdalena has a Junior High education. Her health is good. She is a housewife.
Mauricio shares his home with his mom and one brother. Their home has a bath, one living room, and two bedrooms with two full beds.