Sponsor Now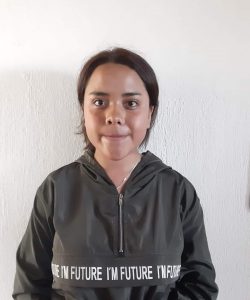 Paulina likes to run and speak English, her favorite subject is Technology, she likes to go to the school, she get along well with her family and she has many friends, she has regular temperament, she helps his parents with the housework, her favorite sport is volleyball, when she grows up she wants to be preschool teacher, her favorite character is Justin Bieber.
Her father Eduardo has an elementary education, he has good health, and he works as a gardener.
Her mother Sandra has an elementary education, she has good health, and she works as a housewife.
Home: Paulina share her home with parents, one sister and one brother, their home has a bathroom, kitchen, bedrooms with two full beds and two single bed.