Sponsor Now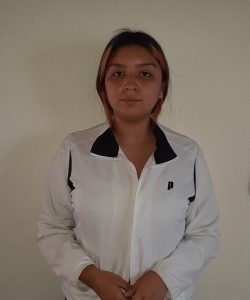 07/22/2002
98.21
Centro Universitario de Ciencias Económico-Administrativas (Cucea)
$1200.00
Her dad doesn´t live with them.
Her mom's name is Isabel. She works as an domestic work.
Home: Magdalena shares her home with her mother, two sisters, one brother, one grandmother and one nephew. Her house is own. It has a kitchen, a living room, two bedrooms with two double beds, and one individual bed.