Sponsor Now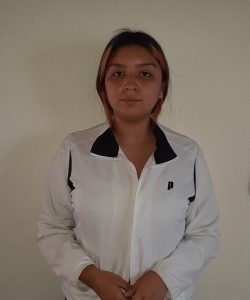 07/22/2002
98.21
Centro Universitario de Ciencias Económico-Administrativas (Cucea)
$1200.00
MAGDALENA WOULD LIKE TO BE AN ACCOUNTANT
Magdalena is a nice person. She likes going to school, her favorite subject is Math, and she has a GPA of 98 out of 100. She would like to be an accountant because she loves numbers.
She likes to spent time with her family and friends. In her spare time she likes to draw different portraits and sketches, she helps her nephews with their homework, they play board games Also, she likes sports her favorite sport is volleyball, and she practices it every Saturday afternoon. She likes to spent time with her family. She has a part time job; she works as a cashier in a grocery store.
Her dad does not live with her, their parents are divorce.
Her mom's name is Isabel. She studied until junior high school; her health is good. She works as a domestic worker.
Home: Magdalena shares her home with her mother, one brother, two sisters, one aunt, one nephew, and her grandmother. The house where they live is own; it has a kitchen, a living room, and two-bedroom, two full beds, and one individual bed.