Sponsor Now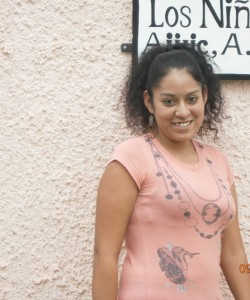 10/28/1995
94
IMAC Ingles Total
$1200.00
Mily likes to listen to music and do crafts. Her favorite subject is teaching materials and least favorite is spelling. Her health is not good, she suffers from epilepsy. Her favorite sport is athletics.
Her father, Andres, is a carpenter.
His mother, Gerania, is housewife.
Mili shares her home with her mother, father, brother, and twin sisters. Their home has three rooms, a bath and two bedrooms with two beds.