Sponsor Now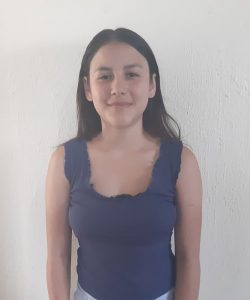 07/14/2007
7.5
Colegio Octavio Paz
$400.00
Yosse is a nice girl, she likes to play football, her favorite subject at school is Spanish and her least favorite is Mathematics. She likes to go to school. She has many friends and her health is good. she likes to enjoy every moment of her life. Her grandparents think that she is a good young girl. When she grows up, she wants to become a Veterinarian. Sadly her mother had cancer and passed away 8 years ago, her grandparents take care of her.
Her mother Pass away.
Her father doesn't live with them.
Her grandparents, Marcelina and José Manuel. They have an elementary school education; they have good health. Her grandmother works as a domestic worker and her grandfather works as a security guard.
Home: Evelyn shares her home with her grandparents, two sisters and one nephew. Their home has a bathroom, a kitchen and three bedrooms with one full bed and four single beds.