Sponsor Now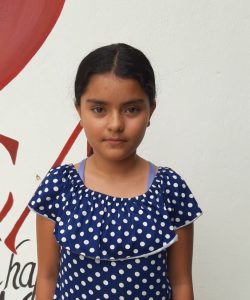 10/29/2007
9.3
Esc. Secundaria "Técnica 83"
$100.00
Diana likes to go to school and her favorite subject at school is Spanish; her least favorite is Mathematics. She has skills for computation. Her favorite sport is volleyball. She has many friends. Her mom and her brother helps with her homework when she needs and Diana helps her mom. She has a quit temperament. She would like to be a Teacher. Her favorite subject is Sofia Carson.
Her dad's name is Efrain. He has an elementary education, he works as a mechanic.
Her mom's name is Claudia. She has an elementary education. She works as a house wife.
Diana shares her home only with her parents and one brother and one sister. Their home has a living room, bath, kitchen and bedroom with one double bed and three full beds. Her mom pay for rent house $105 dollars per month.