Sponsor Now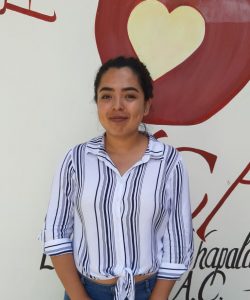 12/25/1999
93.1
Centro Universitario de la Ciénega
$1200.00
Paola is an active girl and independent, she is very friendly and she has many friends, and she likes to go to school. Her mother believes that she is a bright young girl with good skills. For the moment she is studying lawyer. She gets along well with her family and friends. She chose the career of a lawyer because she like it, in her spare time she likes to play Volleyball.
Her dad´s name is Juan Luis. He has an elementary school education. He works as a build.
Her mom's name is Maria del Rocio. She has a junior school education. She works as employed.
Home: Paola shares her home only with her parents, one sister and one brother. Their home has a kitchen and two bedrooms with two full beds and one single bed.