Sponsor Now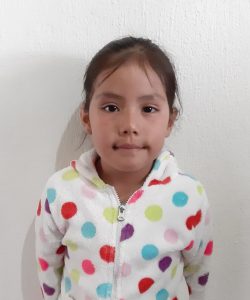 06/16/2013
8.8
Esc. Primaria "Ramón Corona"
$100.00
DIANNEY WOULD LIKE TO BE A TEACHER.
Dianney is a cheerful and active girl. She likes to go to school, her favorite class is physical education, and she loves to play. She likes to learn new things.
She would like to be a teacher because she would like to teach kids with patience. Also, she is very friendly; she likes to play with her friend. Her parents think that she is a very obedient girl. She helps her mother with simple tasks.
Her dad´s: name is Jose, his health is good. He works in the construction.
Her mom's name is Magdalena, her health is good. She is housewife.
Home: Dianney shares her home with her parents and three brothers, 2 younger brothers and one older. The house where they live is borrowed, has a kitchen, two bedrooms with one full bed, and two individual beds.