Sponsor Now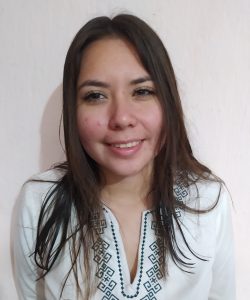 10/01/2000
89.6
Centro Universitario De Ciencias Exactas E Ingenierías (CUCEI)
$1200.00
BRENDA IS STUDYING INFORMATICS ENGINEERING.
She is a cheerful and responsible young lady. She grew up with good family values. She likes to go to school, her favorite subject is Math, and she has good grades, she has a GPA of 89 out of 100. She would like to be an Informatics Engineer because she is amazed by how computers work and the relationship between mathematics and computers.
Brenda likes to dance and sing, she found out that is relaxing, in her free time she watches movies, her favorite sport is basketball, she has few close friends, she likes to spend time with them play board games or going on a walk. She wears glasses because she has myopia; also she works as a cashier in a restaurant.
Her dad´s: name is Jorge his health is good and he works as a car painter.
Her mom´s: name is Bertha her health is good, she works as a nurse at the Jocotepec hospital and during the afternoons she sells cosmetic products.
Home: Brenda shares her home with her parents, 3 sisters and one brother. Her house is borrowed by her grandparents. It has a kitchen, a living room, two bedrooms with three double beds, and one individual bed.