Sponsor Now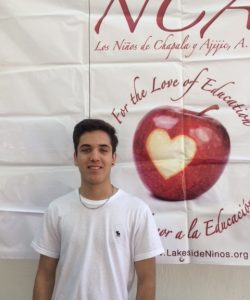 02/25/1999
9.1
Instituto Internacional
$0.00
To accomplish my dream I plan to continue working hard just like my mom does on selling insurances to help me according to her
possibilities, but still we wouldn't have enough economic resources to pay Private Pilot because it's a short career with big expenses.
Private Pilot career lasts 6 months and Commercial Pilot last 1 year and 6 months (in 2 years and a half you become a Commercial
Pilot).
For this reason is why I'm seeking for funding with people who can support me to study through this association (NCA) so that you
can be sure that your donations will go where they are meant to be destined. Also fiscally it can be a testable and tax deductible
expense that could be of benefit to your companies or businesses.
My greatest desire is to be a good, productive and responsible man and in return I will know how to repay the help that was given to
me to help others like me who needed support to fulfill their dreams. I'm convinced that in this journey that we know as life we ​​are all
interrelated and we need each other in some way or another.
His dad doesn't live with them.
His mother Ivette has a degree on Graphic Design. Her health is good, she works as an Insurance Agent.
Home: Juan lives in his grandparents' house with his mother, they are 3 siblings in total.