Sponsor Now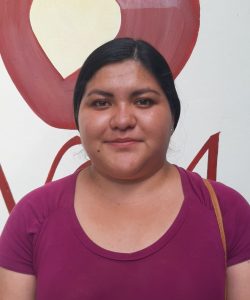 05/02/2000
9.7
UNIR Universidad Regional de Chapala
$1000.00
BLANCA WOULD LIKE TO BE A PEDAGOGUE TEACHER.
Blanca is a cheerful and shy young lady. She likes going to school, her favorite class is psychology, and she is a good student with high grades.
She is studying Pedagogue because she would like to teach kids. In her free time, she likes to watch movies and play soccer. She has many friends and she likes going out with them. She would like to accomplish her studies.
Her dad´s name is Jesus. He works a as garden. His health is good.
Her mom's name is Claudia her health is good, she is domestic cleaner.
Home: Blanca shares her home with her mother, her young sister, and her grandmother. They rent the house where they live. It has a kitchen, one bedroom with two full beds.