Sponsor Now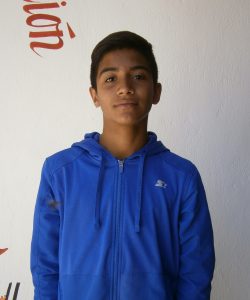 Uriel likes to go to school and his favorite subject at school is Spanish. He has skills for understand things well. He get alone with his friends and he has so many friends, he has a happy temperament, he helps with home duties. He would like to be a Master´s degree.
His dad's: He doesn't live with them.
His mom's name is Maria Guadalupe. She has a technical career. She works as an employed.
Home: Uriel shares his home only with his mom, one brother and three sister. Their home has a living room, bath, kitchen and two bedroom with two full beds and one individual bed. His house is rented.