Sponsor Now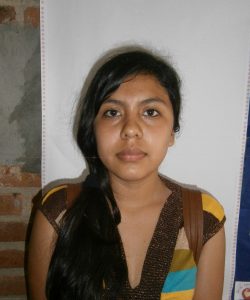 12/24/2003
8.5
Conalep
$400.00
Vale likes to listen to music, to read and to draw. Her favorite subject at school is Physics and her least favorite is Technologic. She likes to go to school. She has a lot of friends and her health is good and when she grows up, she wants to be a Paleontologist.
Her mother Amelia has a Secondary Education. Her health is good and she's a telephone operator.
Her father Raúl has a High School Education. His health is good and he works as a chef.
Home: Vale shares her home with her parents, two sisters, her aunt and her cousin. Their home has a living room, a bathroom, a kitchen and four bedrooms with four full beds